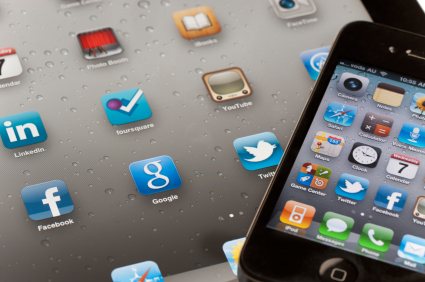 Recently I was asked to share some of my thoughts on how to create visibility for a newly released app. With over 400k apps in the Android Market / Google Play (and over 600k in App Store), the chance of organic discover within app stores are low. Here are a couple recommendations…
Press release: while that doesn't guarantee press coverage, I find it to be a great practice in articulating the features & benefits of the app. Plus the backlinks from the press distribution sites also help with SEO. Try PRWeb, PR Newswire and the like. Here are some tips on how to write a great "app" release: http://applaunch.us/blog/app-pr/how-to-write-app-press-release/

App review websites: sites like TUAW, iPhone App Cafe regularly review new apps (for iOS). Find the equivalent for the device / region / user segment that you're targeting.
Identified who your users are and why they would use your app (versus another)? Narrow down on your focus and tackle potential users group by group. For Corkbin, we try to hang out at consumer-facing wine events and show people that they can use the app to easily remember the wines that they've tried that day.
Unless your app has a mass market appeal (i.e. games) I would probably stay away from mainstream promotional tools such as pay per install or mobile ads. You may end up spending a lot of money on low- or none-engaging users.